Let's talk about my favorite books read in 2015
I'm going with what I've marked as 5-stars on GoodReads. Largely because with my memory issues after the two seizures this summer/fall, I'm not sure I can trust my memory well enough to say otherwise. And I plan to read one more in the last week of this year, but no promises (though I have been assured I'm going to love it, it's one of my mom's absolute favorites from recent years.)
5-star | 8 books
4-star | 21 books
3-star | 8 books
2-star | 6 books
1-star | 3 books
0-star | 10 books *
As you'll see with these five, I'm not lying when I say I read EVERYTHING, there's paranormal, SciFi, a YA Thriller, a graphic novel, steampunk and contemporary romance in here.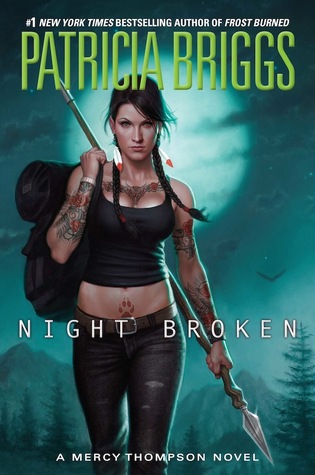 I'm going to admit. I really dislike when you have x number ofo books in one format and then suddenly start releasing them in a different format (in this case, mass market paperback and then hard cover). With this book, it just meant that I had to wait a year to read it, and I know that's on the Publisher, not on the book, or Ms. Briggs.
Gail Carriger –
Prudence
(Book 1, the Custard Protocol) & Manners & Mutiny (Book 4, Finishing School)
Books by Gail almost seem like cheats. I adore the whimsy of her writing style, so I'm willing to overlook some things that might ruin another book for me. But that's what's great about the subjectivity of reading and reviews, also a testament to the fact that little things build up, and when there's nothing wonderful to cover them, they can ruin a book.
I rearranged travel plans in March since I was going to be in Portland briefly anyway so I could attend her signing at Powells for Prudence, and it was wonderful, although I may have had some panicky moments there as well. And it's great to have gotten the start of one series, in the same year as the end of one that's been so absurdly fun.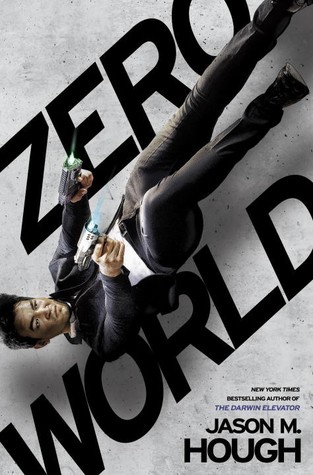 I was lucky enough to snatch up an ARC of this one (and give one away as well) at PHX ComiCon this summer, and It was awesome. It might be the only SF title in this list, but it definitely makes up for the lack of others of its genre. This book is big, in your face, and takes you on a non-stop thrill ride. And Jason's a pretty alright guy too.
Courtney Milan –
Trade Me
(Book 1, Cyclone)
Having been introduced to Ms. Milan's writing through her historical romance, I was excited, but hesitant to pick this book up. I should have been the former, but not the latter. She doesn't disappoint. It's a fast read that I've revisited this year while in waiting rooms and I'm waiting patiently for the rest of the series.
Cherie was another of the authors at ComiCon who left a strong and wonderful impression. I'd read some of her books before meeting her, but between talking about random things, and especially her dog, and having a five minute conversation with Jason Hough about how awesome this book was, I wound up grabbing it the next time I was in Changing Hands. It was not over sold (and with the way Jason pitched it, I was worried that it might have been). A mix of YA Sleuth novel and Fantasy Graphic novel, this book is just utterly amazing.
Katee Robert –
Falling for His Best Friend
(Book 2, Out of Uniform)
I've been waiting for this book for a while (get your stuff together Katee! Kidding). And it didn't disappoint – not that I was expecting it to. I don't review the romance novels I read on this site because I don't necessarily feel like it would be helpful to the audience I'm currently working with. If you want that to change, let me know.
At this point in the series, it's getting hard to actually review these. Usually, I'm good for about one line. It's the sort of thing where, the continuing story is amazing, but distilled into its individual parts, it's sort of difficult to keep track of why it's so awesome.
*I don't rate my own books on GoodReads